Getting Started
Main Content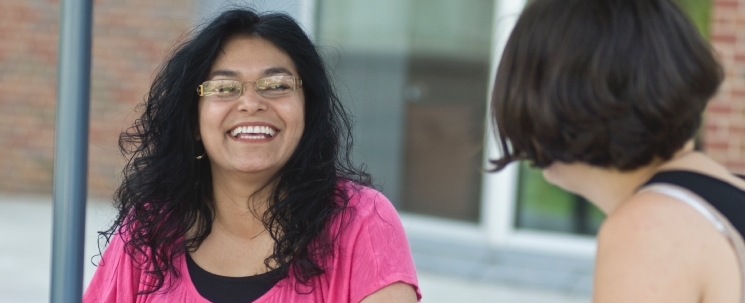 Are you coming to school to further your career, to fulfill the dream of earning your degree, or to be an example for your family?  Whatever the reason, you will be joining other adult students who are on the path to earning their college degree.
SIU Programs
College Credit Options
Transition Checklist
ACADEMIC MAJORS
Southern Illinois University Carbondale offers more than 200 majors, minors, and specifications. Whatever your passion or interest, SIU has a program for you!
If you haven't yet decided on a major, SIU's Career Development Center provides resources to help you choose a major including the MyPlan career assessment and a What Can I Do With This Major listing.
Once you've decided on a major, the Undergraduate, Graduate, and Professional Academic Programs (Majors), Schedule of Classes, and the Undergraduate/Graduate Catalog can be found at SIU Academics
Did you know that SIU also has a number of online and off campus courses? Check out SIU Extended Campus for options to fit your schedule.
Get started on the road to earning your degree today!
Technology Tutorials and Assistance  
Transitioning to college sometimes includes learning new technology.  Below are some tutorials that students have found helpful.
For SIU e-mail, Salukinet, and other computer help, simply visit oit.siu.edu and select Computer Help, then Tutorials.
Your SIU email is your primary source of communication to and from the university.  To add your SIU email to your mobile device or to forward to an existing email, see instructions at oit.siu.edu
For SalukiNet access, looking up classes, registration, or adding/dropping a class, SIU's On-Line Registration Tutorial should help.
If you need help with Microsoft Word, PowerPoint, Excel, or other Microsoft Office programs, visit support.office.com for free training and tutorials to help you get started.
Office 365 Technology and Time-Saving Strategies
Learn time-saving techniques for managing your time and staying organized using the campus Office 365 tool - it's not just for email! Whether you're on campus, off campus, at home, or in your office, view this recorded online session here.